What do you say after ten years of involving people of every background and age with opera?
There is nothing more rewarding than seeing someone in the audience - especially a child - completely wrapped in the plot of a story. Add music and voices to the scenario, and you'll begin to have an idea of what we try to deliver.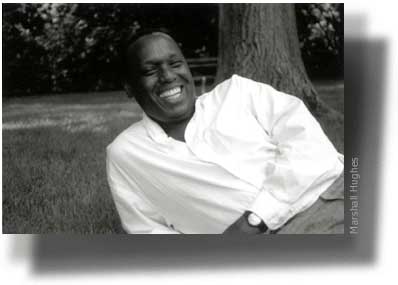 What is more exciting is having an eleven year-old like Johanna Kurth in the cast and watching her learn from seasoned performers. It's watching Francis Hester, a Bostonian performer with credentials as long as your arm, take direction and present an aria that leaves the audience totally and thoroughly in love.

The country is beginning to wake up to the fact that opera is very much alive and well and ready to be viewed and performed by audiences young and old. America is putting opera on its streets, humming it in the guise of popular music and hearing its music in the promotion of everything from airline seats to athletic shoes. It's the rave in San Francisco, and Texas... and in Boston. Opera unMet takes the energy of opera into the inner city, where we challenge youth to perform. We take the stuffiness and elitism out of music; break it down to its purest form, take it for a spin. That's what we want people to remember and enjoy. And that's how one keeps the tradition of opera alive.
Do people come? Yes, and they rave. Our audiences are also full of Johanna's young peers and the loyal fans of Cynthia Miles Gray. Young people with beautiful voices come for the education, exposure and experiences that may propel them into careers in other cities and lands. We try to get them known here, so we can say we knew Andrea Bradford way back when... or that Sandy Williams, and Perri Wagner and are doing well on their tours and will come sing for us every chance they get - that we premiered Eve McPherson in her first Queen Of The Night performance. And that D'Anna Fortunato and Elizabeth Kennedy and Sarah Goldstein will work us into their busy performance schedules, not for the money, but for the music. As one of Boston's few in-house opera companies, we try to get them to stay here... at least for a while.
So what do you say after ten years of involving people from every background and age? Over the years, our audience has grown and fallen in love with opera and passed the news on. Through it all we remain true to our mission of creating unpretentious, user-friendly and affordable music for young and old, and as wide a cross section of folks in this town who will listen to and perform with its company-in-residence.
You also say thanks!


Marshall Hughes